Skincare hacks which are a MUST
­Now we all dream about having that glowing, flawless skin we see on models and just wonder to ourselves what skincare secrets they're keeping from us. Is it really just about having a normal skin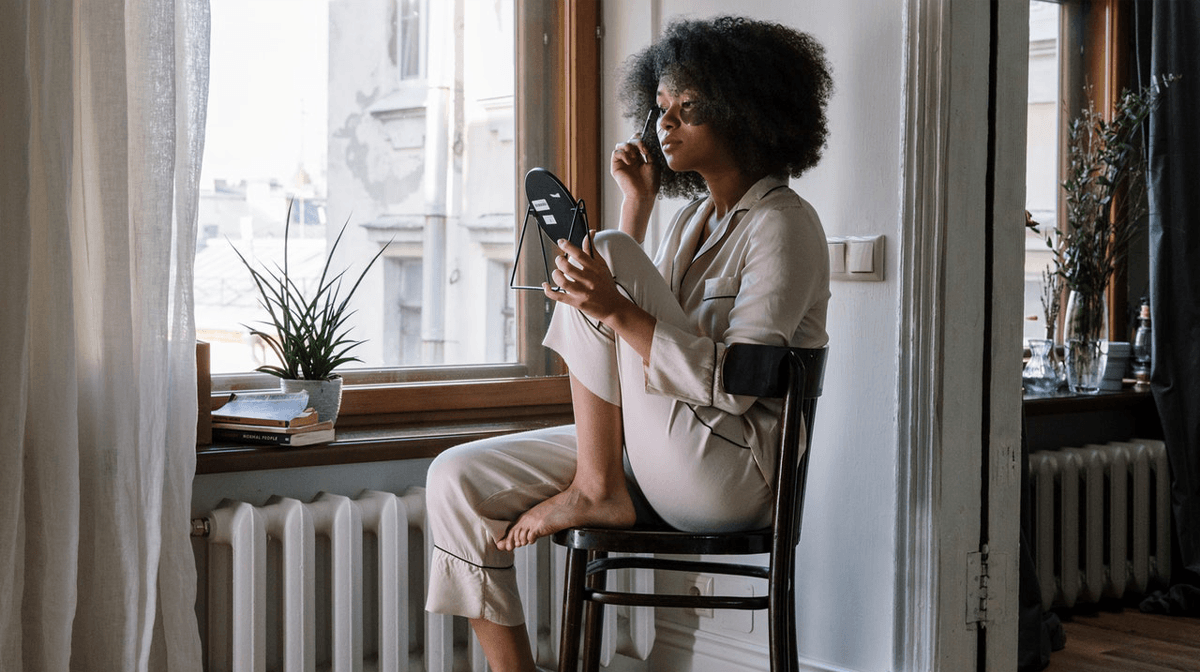 ­Now we all dream about having that glowing, flawless skin we see on models and just wonder to ourselves what skincare secrets they're keeping from us. Is it really just about having a normal skin care routine with all your creams and cleaners or is there more to it?
Even though having a skin care routine is the basis to achieve that perfect looking skin you desire, believe it or not, there are other factors which can help you achieve it which are pretty much straightforward and simple.
Switch your pillow case
Pillow cases hang on to dirt, oil and bacteria (gross I know) from our faces, hair and environment – it can even become a breeding ground for acne!  And it collects old dead skin cells which we shed especially when we're asleep. I don't know about you but I really don't like the sound of my skin taking on all that! So please please PLEASE remember to change your pillow case at least once a week to prevent a breakout.
Use Satin Polyester pillow cases
Carrying along the lines of pillow cases, satin polyester pillow cases reduces friction on your skin and prevents you from having skin irritation. I mean you don't want to wake up having sleep lines and wrinkles, it'd give you a fright, at least for me it would.Not to mention they feel so smooth and delicate, you'd finally get the beauty sleep of your dreams and have absolutely no worry about having bad skin the next day.
…that reminds me, I need to buy a new pillow case now.
Exfoliate your skin
Exfoliation removes dead skin cells, allowing pores to absorb nutrients. It gives the skin a healthier and radiant glow (which we definitely love and need). It also makes it smooth and silky to touch, I mean who doesn't love feeling their skin when it feels just amazing and smooth?
A lack of exfoliation can lead to a build up of dead skin cells and could result in your skin being dry and dull (which is NOT what we're aiming for).
Drink, drink, drink water
Water pretty much solves everything. If you're not drinking enough water then it can result in your skin looking dull and emphasise fine lines (we don't want that do we). You should aim to drink at least 2 litres a day so that your skin cells can be hydrated and to stop your skin from feeling tight – dry skin is more prone to wrinkling.
Now go get your glass of water and get drinking! It's not rocket science, people.
Sunscreen is a must
Whether you're staying indoors or outdoors, sunscreen needs to be at the top of your list. Even if the sun isn't that strong, it protects your skin from those harmful UV rays. It also helps prevent discolouration and dark spots from sun damage, helping you maintain a smoother and more even skin tone. Most importantly, and this is why you should still use it indoors, it prevents blue light (a high-energy, short-wavelength light which is not to be confused with UVA or UVB rays) from your phone and other devices hitting your skin, therefore preventing colour change, inflammation and weakening of the skin's surface.
So top tip, try to spend less time on your phone (which I know will be impossible for most) so you don't get wrinkles and skin laxity.
Hopefully these tips will further help you to achieve that healthy looking skin people long for. Remember to have a good skin care routine to follow first and then you can start to make more changes in your daily life, trust me your skin will thank you.